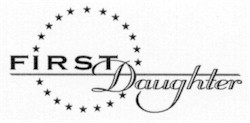 Partially filmed in the downtown area of Orange, CA, the movie, First Daughter, will use Son Light Christian Center as a backdrop for several scenes. Our church will be turned into the Redmond Movie Palace.

Take a look at some of the transformation pictures projected for Son Light. Click on a picture to enlarge the image.
June 2003
Filming Day - July 9, 2003
The church has been transformed into the Redmond Movie Palace,
complete with ticket booth.
First Daughter

Release Date: January 9, 2004
Studio: 20th Century Fox
Director: Forest Whitaker
Screenwriter: Jerry O'Connell, Jessica Bendinger
Starring: Katie Holmes, Marc Blucas, Michael Keaton
Genre: Comedy, Romance

Plot Summary: Katie Holmes plays first daughter Samantha Mackenzie, whose life in the spotlight begins to take its toll. Excited about her first year away at the University of Virginia, she demands to be allowed to go to college without having to be followed by a fleet of omnipresent secret service agents. She is elated when her father reluctantly agrees, and the chance to finally be on her own. But, without her knowing, her father assigns one of the youngest Secret Service agents to follow her around on campus disguised as a student anyway. Delighted with her boy-crazy, fun-loving, in-your-face roommate, Mia, Samantha is discovering the joys of college when she falls fast and hard for her gorgeous R.A., James Lansome. However, she feels betrayed when she learns James is none other than a Secret Service agent, put in place by her well-meaning, but overly protective dad.
---