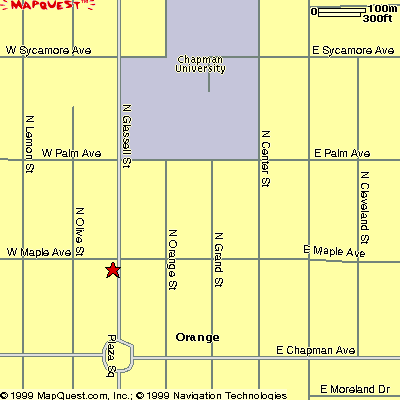 After exiting the freeway of your choice, head toward the center of Orange.

We are on the corner of Glassell and Maple, north of the Plaza Circle.
We are located in the heart of the Historic Plaza area of downtown Orange, California in the equally Historic Orange Theater, where we've worshiped for over 30 years.